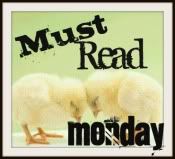 Second win! I'm very excited that my Ella Enchanted was a hit!
This meme is hosted by the lovely Jenna from Fans of Fiction. Please go and check her blog out, she's a total sweetheart! The rules are simple, just create an acrostic puzzle about your favorite book from the week's genre. This week the theme is...A book that made you laugh out loud
A new adventure for Jasmine Kiss, leads her to a blossoming
Music career with the band, C-side.
Playing the guitar, she must impress her new bandmates or be
Left homeless on the streets in California. An
Intense attraction to fellow bandmate Sean and a house
Full of guys leads to a few awkward encounters (To say the least!)
Insane parties, packed gigs, and a job at a psychic's shop
Encompass some of the madness of Jasmine's new life, but her
Dreams of making it in the music business are too real to give up.
I feel like I've been talking and tweeting about this book a lot lately, but its just so good. And hilarious!