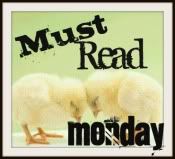 This meme is hosted by the lovely Jenna from Fans of Fiction. Please go and check her blog out, she's a total sweetheart! The rules are simple, just create an acrostic puzzle about your favorite book from the week's genre. This week the theme is...Fantasy
An Enchanting tale of a cursed girl,
ELla is born with the 'gift' of obedience.
ALways obeying orders, Ella is desperate to rid herself of this curse.
An evil stepmother and sisters destroy Ella's hope of true happiness.
Escaping their rule is difficult, but Ella is determined to
FiNd Lucinda, reverse the spell, and gain her independence.
Creepy ogres, magical elves, and a dashing Prince are all met along
tHe way, but Ella is determined to break this
bAll and chain.
Never forgetting her own strength, Ella
Takes charge of her own destiny and proves that
Every girl deserves a fairy tale and sometimes the
Damsel needs to save the Prince.
This book has been a favorite of mine since I read it back in middle school. It's one of the sweetest fairy tales! And what girl can deny a 'Happily Ever After' with Prince Charming?