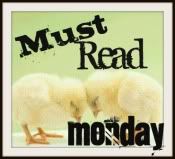 Hey everyone, its Monday and time to participate in another Must Read Monday. This meme is hosted by the always wonderful Jenna at Fans of Fiction. The purpose is to create an acrostic puzzle using the title of a book within the week's theme. This week's theme is...
Favorite Self Published Book
H
aunted by the fact she lost her younger brother, Remy King presses
O
n through the wastelands of America to get him back. The
L
iving aren't safe anymore though, as the dead wander with the
L
ust for flesh.
O
n her way, Remy meets Lazlo, a fallen rockstar, and a doctor name Blue,
W
ho dare to try and surive with Remy.
L
ife has become desperate, outrunning gangs of survivors, escaping polygamists cults
A
nd fearing a bite all for a little boy with the immunity.
N
ever have the moans of the dead been so terrifying or close for Remy and
D
oes living mean so much.
I LOVED this book. I read Hollowland before I started the blog here so unfortunately I don't have a review posted up as of right now. The author, Amanda Hocking, has recently become really popular due to her Tryelle series, but this book was one of her first works and is self published. Its a zombie book and one of my favorites so I hope you all check it out!